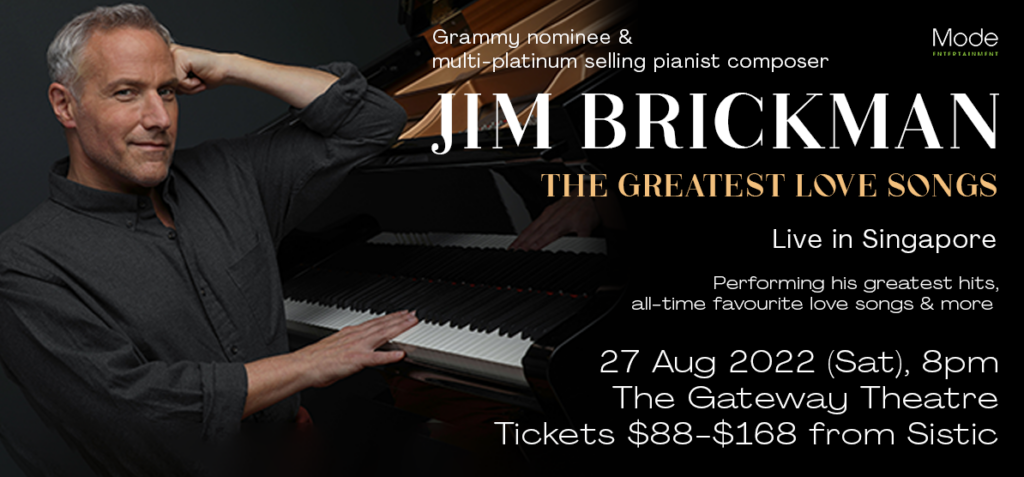 Jim Brickman The Greatest Love Songs Live In Singapore
Sat, 27 Aug 2022, 8PM
Gateway Theatre

Two-time Grammy nominee, multi-platinum selling recording artiste, pianist-composer, Jim Brickman returns to Singapore with an evening of The Greatest Love Songs!
Join Jim Brickman on Aug 27 (Sat) for this LIVE and romantic concert experience that blends his Greatest Hits ("Valentine", "The Gift", "Your Love", "Destiny", "Love of My Life"), your all-time favourite love songs and more. He will be performing with special guest vocalists direct from the USA and Singapore.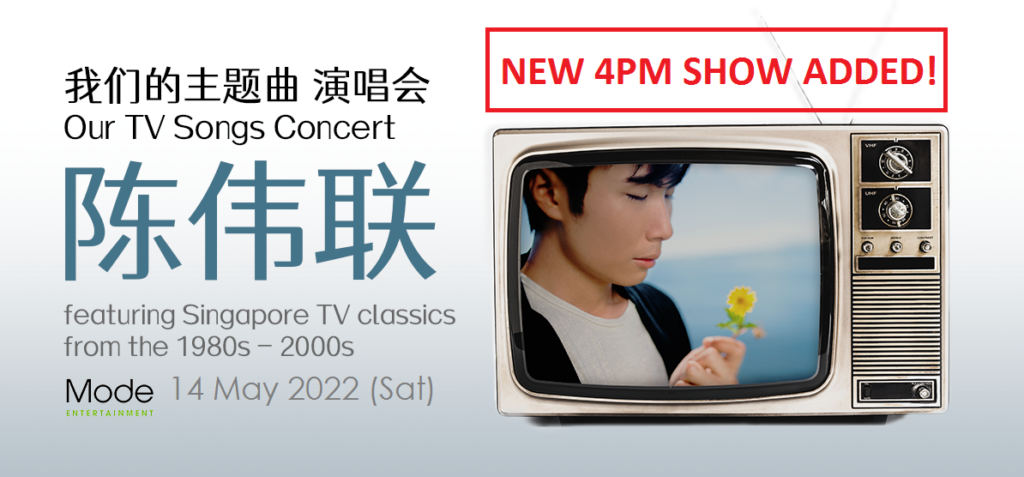 Chen Wei Lian [Our TV Songs] Concert
Sat, 14 May 2022, 4PM & 8PM
Esplanade Recital Studio
The record breaking 4-time winner and 6-time nominee of Star Awards Best TV Theme Song will present a special TV concept concert that is close to the heart of all Singaporeans. Travel back in time with Wei Lian's moving renditions of familiar classics; from the cherished era of SBC, to the sentimental time of TCS, and to the modern day Mediacorp. Be prepared to relive the nostalgia of our favourite TV tunes.
On this special night, Wei Lian will also perform unforgettable highlights from Project Superstar – a rare music throwback to his inspirational journey during the highest rated Reality show in Singapore TV history.