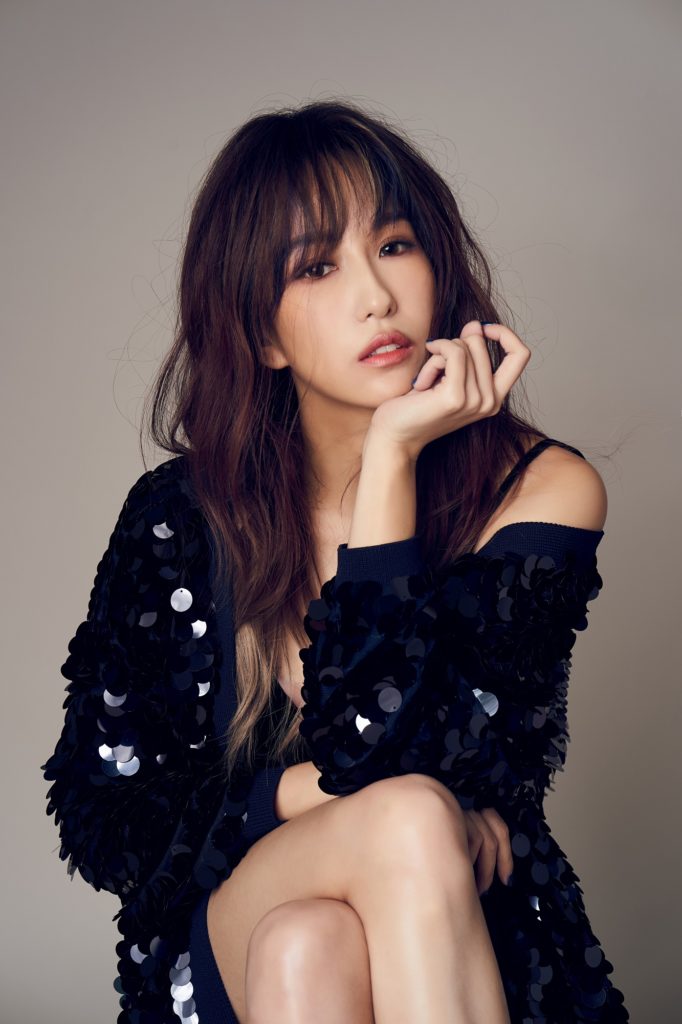 Kelly Pan (潘嘉丽)
Singaporean singer Kelly Pan (潘嘉丽) became a household name after winning the female crown during the Inaugural Project Superstar Competition, beating over 10,000 applicants. During the grand finals, she performed memorably with Singapore star JJ Lin.
Since then, Kelly has successfully become a regional star, with her works distributed and marketed throughout Taiwan, China, Hong Kong, Malaysia and Singapore. She has won numerous awards, including Best Singapore Artiste at the GCMA (Global Chinese Music Awards), and was the sole Singapore representative performer for the theme song of ASEAN-ROK Culture Innovation Summit in 2019.
She is a triple threat – with additional accolades in hosting & movie/drama roles.
In this digital age, Kelly is also regarded as one of the most "viral" Singaporean artiste. Her Chinese cover of the Korean song "Always", taken from the Original Sound Track of the popular Korean Drama "Descendants of the Sun" was immensely popular with netizens and Kelly became a viral sensation overnight. The video chalked up over 50,000 shares and millions of views and garnered her a nomination at the Asian Viral Awards. Her subsequent videos have received similar viral responses online.
Revered as the Queen of covers and collaborations, Kelly has performed & collaborated with various artistes in the region including Denmark sensation Christopher, Taiwanese heartthrob Judy Chou, local sensation Nathan Hartono – and even shot a promo video with International star Ed Sheeran.
Her duet version of "Suo San Jiu San" (说散就散) swept the Karaoke charts in 2018 and 2019, holding the crown for months in Karaoke outlets in Singapore and Taiwan.
In 2020, Kelly released 3 hit singles (You Are The Reason, POSE, I Love You) back to back. All 3 singles successfully hit the Top 10 in KKBOX & Radio Charts.
In recent years, Kelly has also built up her profile as a songwriter, with works sold to renowned artistes like Joey Yung, Valen Hsu, Karfun Lee etc.
Kelly潘嘉丽:新加坡最引人注目的"全能唱跳女歌手"
潘嘉丽通过新加坡《绝对Superstar》选秀比赛出身,在万名参赛者中脱颖而出荣获亚军的她因此在华人区域展开了歌唱事业。她与新加坡天王JJ林俊杰在《绝对Superstar》总决赛中一起对唱表演。
自比赛后,潘嘉丽的作品在台湾,中国,香港,马来西亚和新加坡发行,并成功地成为区域歌手也在各大音乐典礼赢得无数奖项;例如在全球华语歌曲排行榜颁奖典礼荣获"新加坡杰出歌手"奖。除此之外,潘嘉丽受韩国外交部之邀代表新加坡参与了2019韩东盟特别峰会的音乐计划,连同韩国以及亚细安联盟成员国的艺人代表一同切磋歌艺并为此计划献声唱主题曲。潘嘉丽不止拥有在音乐上的成就,她也在主持和电影与戏剧方面获得非凡的成绩。
一首改编自《太阳的后裔》主题曲《Always》中文版本让潘嘉丽红遍大街小巷,通过各大平台累积了超过上百万的分享指数。潘嘉丽也因与许多知名歌手合作发布视频,广受好评,反应热烈,让她获得"VIRAL 女王"封号。合作过的歌手包括国际歌手 Ed Sheeran、丹麦王子 Christopher、台湾歌手周定纬和新加坡小天王 Nathan向洋,等 。
2018年,潘嘉丽以对唱模式翻唱《说散就散》,在新加坡和台湾的KTV 榜上取得数个月的冠军宝座。
2020年,潘嘉丽发行了3首单曲 (唯一的理由,POSE,我们没有爱错)。这三首单曲深受乐迷喜爱成功进入KKBOX和电台十大歌曲排行榜。
除了热爱歌唱与舞蹈,潘嘉丽也积极参与音乐创作;除了为自己写歌,她的作品也被著名歌手如容祖儿,许茹芸,李佳欢等相中并纳入专辑中。
Mode Entertainment Artiste – Kelly Pan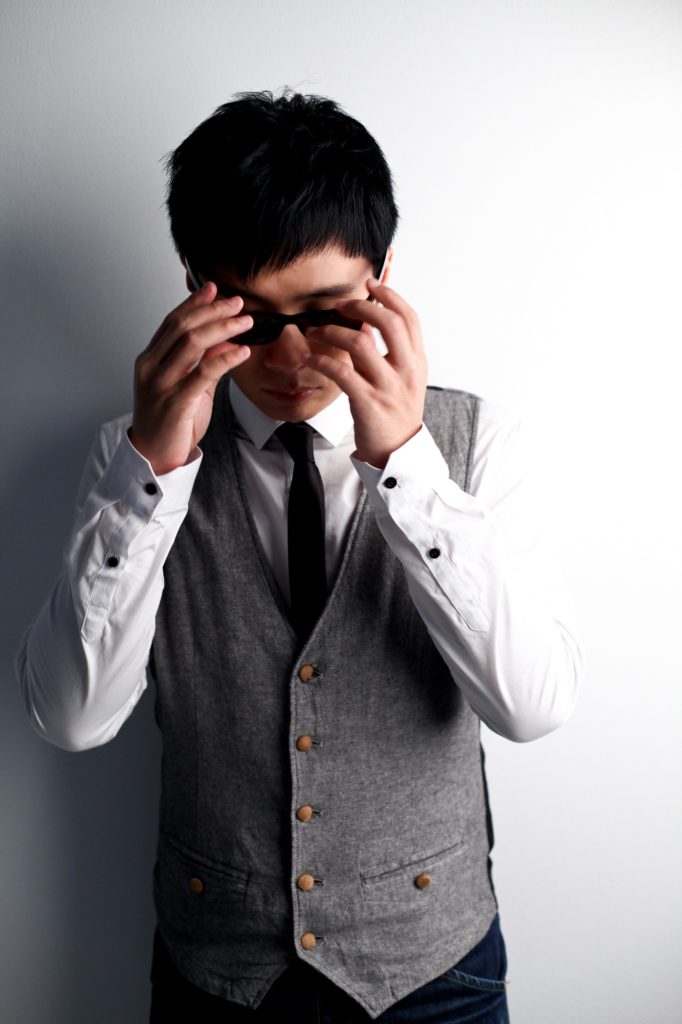 Kelvin Chen 陈伟联
Kelvin Chen is Asia's first blind Superstar with a huge fan-base ranging from the young to the elderly. He rose to fame after he was crowned the overall champion of Singapore's first Chinese Reality Singing Contest "Project Superstar". Kelvin's touching renditions and flawless singing techniques earned him praises from critics, media and musicians from all over Asia.
His debut album "All I Want" hit the Top 20 in Taiwan's Best-Selling Albums Chart, and his next album "Moving Notes" hit Top 5. His first solo concert in Singapore at Max Pavilion was a sold-out show, attracting over 5,000 fans in attendance. His single "I Love You" hit #1 on the Global Music Chart, and became his signature song in the region. Songs that he interpreted such as "Fairytale" (童话), "I'm Not Lonely on a Lonely Night" (孤单的夜里我不孤单), "Voices from the Heart"(小人物的心声), "Big Sea" (大海) and "Matchstick Heaven" (火柴天堂), continue to leave their mark whenever he performs.
Kelvin is regarded as an inspiration to many people, demonstrating a stunning transformation from street busker to regional superstar overnight. He was also selected to sing the National Day Theme Song "What Do You See" (就在这里). In 2017, his album "The Singapore Songbook", consisting classic Xinyao songs, reached #1 on iTunes. In 2019, he released a video of the hit song "We Are Not The Same" (我们不一样), which went viral.
He has won 3 Singapore Entertainment Music Awards, and 4 times "Best Drama Theme Song" award at Star Awards. In addition, he also won "Best Newcomer" award under the Acting category and "Top 10 Most Popular Male Artiste" award for his high popularity at Star Awards.
Besides his gift in singing, Kelvin enjoys sports and keeps up an active lifestyle.
Kelvin enjoys bowling and was one of only two completely blind Singaporeans who played the sport competitively, winning a competition organized by the blind associations of Singapore and Perth.
He went on to represent Singapore in Goalball for the 8th ASEAN Para Games in 2015, and is also a member of the RunningHour (a running club for people with disabilities).
Kelvin陈伟联:亚洲最感动人心的视障歌手
陈伟联是新加坡首个华语歌唱选秀比赛《绝对Superstar》的总冠军。他感人的歌声让他在一夜之间从街头艺人变成了全国知晓的Superstar也因此成为亚洲首位拥有庞大老少咸宜粉丝的盲人Superstar。富有感情的演唱技巧也让陈伟联获得无数乐评人、音乐人与媒体等的专业赞赏。
陈伟联发行的首张个人专辑《我只是想要…》在台湾登上"20大年度最畅销专辑",而他之后发行的专辑《走唱 陈伟联》登上了"5大年度最畅销专辑"。另外,陈伟联的成名畅销歌曲《I Love You 我爱你》也登上了台湾KTV与全球音乐排行榜的榜首!他演绎过的歌曲都让人留下深刻的印象;例如"童话","孤单的夜里我不孤单","小人物的心声","大海","火柴天堂",等。陈伟联在成名后举办了首场个人演唱会,吸引了5,000名歌迷,以全票售出挤爆了新加坡Max Pavilion。
一夜成名的陈伟联启发了众多人。他在2009年被受邀演唱当年的国庆主题歌曲《就在这里》。他在2017年发行的经典新遥翻唱专辑"The Singapore Songbook"荣登iTunes首榜。在2019年也翻唱了热门歌曲"我们不一样",再次让他成为众人焦点话题。
陈伟联曾获得3项娱乐音乐性质的奖项,演唱过的电视剧主题曲也都一一在红星大奖上获得"最佳电视主题曲"奖;一共得奖4次,是唯一一位在红星大奖获得此奖项最多的歌手。此外,他也曾在红星大奖上获得戏剧项目的"最佳新人"奖,也因高人气获得"十大最受欢迎男艺人"奖。
被众人昵称"盲侠"的陈伟联除了歌唱以外也热衷于运动;在2015年底他曾代表新加坡队参加亚细安残奥运动会参与门球(Goalball)运动,也曾代表国家参加由视障人士协会举办的保龄球比赛并赢得那场比赛。经常参与马拉松项目的他也是RunningHour(通过跑步活动鼓励特需者融入社会的合作社组织)的成员之一。
Mode Entertainment Artiste – Kelvin Chen